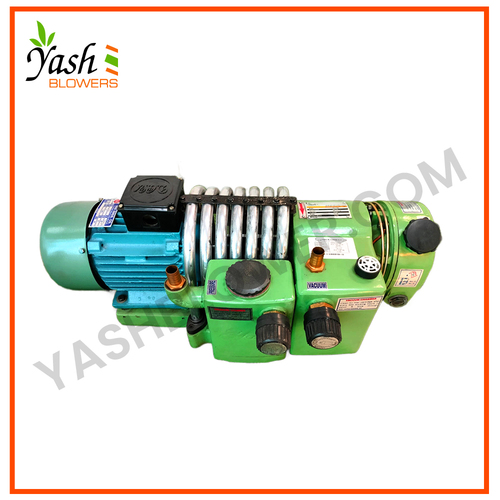 Vacuum Pump
Product Description
Vacuum Pump is offered with a special mechanism under which the removal of air as well as other any gas particles from the instrumentality takes place. This action results in making a vacuum in the vessel. The electronics manufacturing units employ this pump for the production of electric bulbs & lamps, glass coating, CRT tubes, semi-conducting materials etc. Vacuum Pump runs into the need of various industrial applications. It can create both low as well as high vacuum as per the requirement of application. It has utility in many industries and with the integration of some other machines, it ensures usages in radio therapy, surgery equipments, electron microscopy, pharmaceutical processes etc.

Key points:

1) Useful fin the process of research and development instruments.
2) Provides safe, economical and noise-free operation.
3) Rust-resistant construction allows for high durability.
4) Vacuum pump is so simple in use and fixture.